Join Our Group of Enthusiastic Students
Our goal is to help our students become proficient enough to snowboard with family and friends on their own time!
The CADS Edmonton Snowsport School offers weekly lessons that run from January to March typically on Monday evenings from 7:oopm – 9:00pm and **Saturday Mornings from 9:30am – 11:30am at Rabbit Hill. 
** Saturday Program –Priority will be given to children under 12 years of age and individuals with a visual impairment. There will be no snowmobile available, therefore first year sit skiers or sit skiers that are not using the chairlift/T-bar will not be able to participate in the Saturday program.
Our program is available to people with a wide range of disabilities including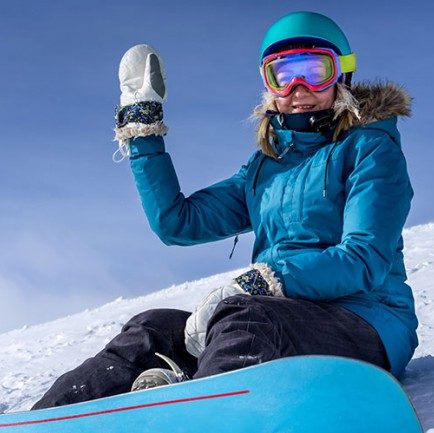 2023/2024 Student Registration
CADS Edmonton's registration process for 2023/24 is a one step process through Snowline. Program registration is not open at this time.