Instructor Training and Certification
We train our volunteer instructors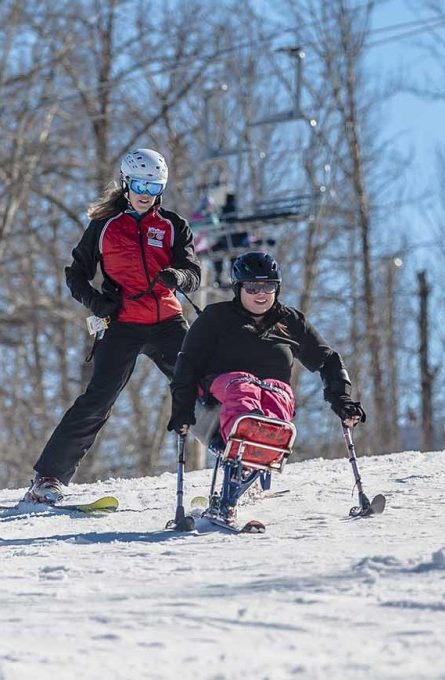 CADS Edmonton will provide volunteer instructors on hill training in instruction techniques for the various disciplines of adaptive skiing/snowboarding. This occurs primarily at our training weekend prior to the season, thus it is very important to attend the training weekend.
Wednesday Training Sessions
Additional training is provided throughout the season. CSIA and CASI progression training is required for instructors to take CADS Level 1 certification. Please register to help with planning the extra training sessions.
In addition to local training, CADS Edmonton encourages instructors to pursue CADS, CASI or CSIA certification through courses offered either locally or in other zones (financial assistance toward attending such courses may be offered upon approval by the Edmonton Board).